Governors
Our Governing Body:
The Governing Body are representatives of the local authority, parents, staff and members of the local community. Members of the Governing Body work closely with the school and meet regularly with the Head Teacher. The Governing Body meets at least once a term to oversee the organisation and general running of the school including staffing, curriculum and the school budget. Governors can be contacted through the school office.
Message from our Chair:
I am very happy to welcome you, on behalf of the governors, to North Harringay Primary School. I am very proud to be chair, as I have a great team of supportive and experienced governors, along with a fantastic staff team who are hard working and caring. This makes for a safe, vibrant school, which is endorsed by my three children, who all attend North Harringay.
I have been a governor since 2006, because I feel passionately that this is an outstanding school and I am working hard, with the school, towards gaining public recognition of that.
I feel confident that you and your child will enjoy, and benefit from being part of our community. (Jul'11)
Dom Hinshelwood

Chair of Governing Body
chair@nhp.haringey.sch.uk
Meet our Governors
Helen Kuczerska - Chair & Resources Committee
I grew up in Haringey and moved back 3 years ago with my family. Currently two of my children are at NHP and I have joined the governing body this year as a co-opted governor. I work for M&S as a HR Policy Specialist and hope to bring this experience and that of my previous role as a Finance Manager to the Resource Committee. I enjoyed time I spent at the school last year as a volunteereader, reading with year 1 once a week; now my maternity leave has ended and I am back working full time I am really looking forward to this opportunity to continue to contribute to the school.

Tracy Goldblatt – Chair of Teaching & Learning Committee
Chair of Headteacher Performance Management

I became a Community Governor at NHP in 2009 I have lived in Haringey for 25 years and my 2 sons went to local Primary and Secondary schools. I believe passionately a good primary education set children up for life! During my time as governor I have played an active part in helping North Harringay become a "good school with outstanding leadership". My 30 years experience working in primary education has been invaluable for this role. From a primary teacher to Ofsted inspector and now a teaching and learning consultant for Camden have given me the skills to support and challenge the school. I thoroughly enjoy being a governor at North Harringay, and being part of a thriving and enthusiastic school community.
Colin Peacock – Chair of Resources Committee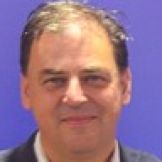 I have been a governor for over ten years. Today, I chair the Resources Committee and sit on the Head Teacher Performance Management panel. I am very proud to be a governor, and for the opportunity to contribute to the ongoing success of the school, a school that gave all three of my children a fantastic start to education,
and I hope also yours. Outside of school, I work in the consumer goods sector, acting as a research director for industry associations in Europe and USA. Prior to these roles, I worked at the Procter & Gamble Company, for over 30 years in multiple roles in sales, marketing and supply chain. Finally, I am a big supporter of the Arsenal Football Club.
Ian Mathew - Resources Committee (previously Facilities Committee)

I became a parent governor in May 2015. I have joined the Facilities Committee. I work as a solicitor but I have a background in public policy research. When my son started at NHP I was keen to get involved with the school and I hope that my skills and experience will be a benefit the governing body and the wider school community.
Ruben Alonso – Teaching & Learning Committee

I have lived in Harringay for ten years and I became a governor in December 2015. I hold a BSc Computing and an MBA and I currently work as Head of IT. I can also offer the school the experience of working for a not-for-profit organisation, where I regularly attended meetings of its board of trustees. In the past, I have worked as an adult trainer of technical ICT courses and volunteered for the Red Cross as a first aider and life guard. I think that education does transform lives and opens up brighter futures. I am particularly passionate about science, maths and engineering. I feel really honoured about being trusted with the opportunity to help our local school and community attain that future. You can often find me in the Breakfast club, dropping off my son.
Celia Goddard – Resources Committee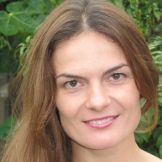 I became a co-opted governor in 2015. I sit on the Resources Committee and am the link governor for Special Educational Needs (SEN) and Wellbeing. My background is in social regeneration, community development and the third sector, so I am keen to support NHP to build strong partnerships with parents and the wider community to provide the best opportunities for pupils and the local community. My two children attend the school, and I try to be involved in the school as much as possible.
Emma Tibbets - Teaching & Learning Committee
I have lived on the Haringey Ladder for the last three years and I've been keen to become more involved in NHPS since my children started attending the school. I became a co-opted governor this year and my background is in managing television channels and data analysis. I've previously volunteered as a school reader and I'm passionate about the role that NHPS plays in creating a strong foundation for all our children to reach their potential. I'm also particularly enthusiastic about supporting the school in creating even stronger connections with parents and am now link governor for this.

Staff Governor
Jeremy Nathan
I was chosen by the teaching staff to represent them on the governing body in July 2014. I have been a member of the teaching staff at NHP since September 2011 and am currently a Year 6 teacher and also leader of the computing curriculum.
Governing Body Documents:
Governor Code of Conduct
Governing Body Attendance Register 2018/19
Full Governing Body Meeting Minutes:
Governing Body Newsletters: